We ordered some new books from scholastic this month and couldn't resist this one about counting pumpkin seeds!  It inspired us to count our pumpkin seeds by 5's and 10's.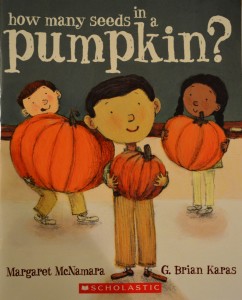 How many seeds in a pumpkin?
By Margaret McNamara
Illustrated by G. Brian Karas
In the story, Mr. Tiffin and his class take on the task of counting the seeds in a small, a medium, and a large pumpkin.  The children guess that there will be more seeds in the biggest pumpkin.  They split up into groups to count the pumkin seeds.  The seeds in the biggest pumpkin are counted by 2's, the medium pumpkin by 5's, and the smallest pumpkin by 10's.  The class discovers that the size of the pumpkin doesn't matter, it is the age of the pumpkin and how many lines it has on the outside.  Mr. Tiffin explains to the class that for each line on the outside of the pumpkin, there is a row of seeds on the inside.  There are some cool facts about pumpkins at the end of the book, too.
My son really wanted to carve one of our bigger pumpkins, so we decided to carve up one of our mini pumpkins.  (We have about 20 mini pumpkins since we grew  some in our rain garden this year)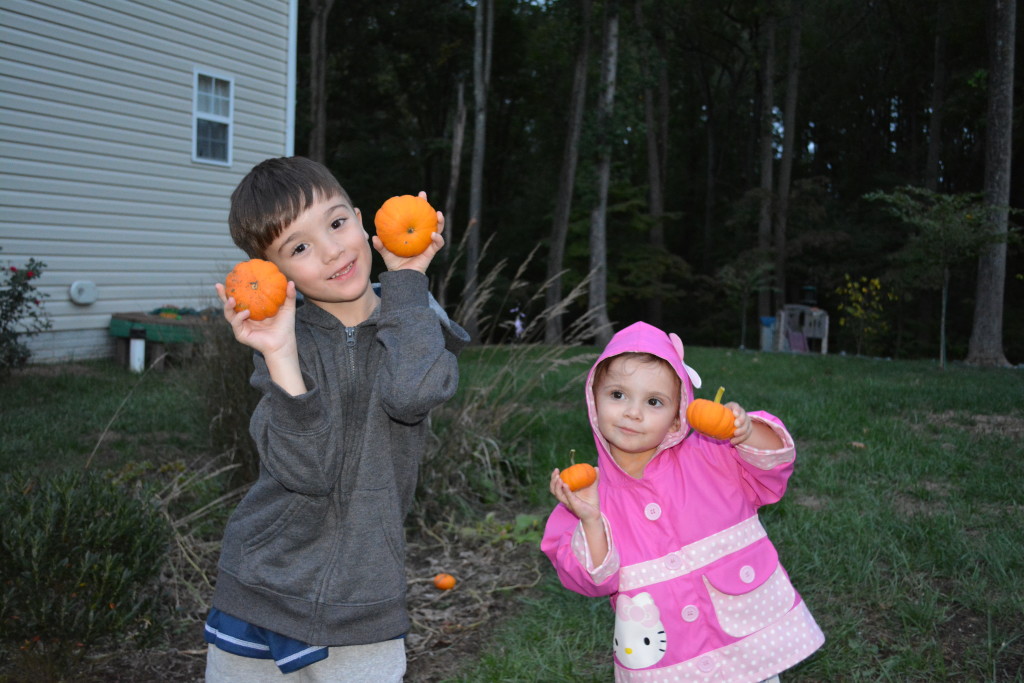 The mini pumpkin ended up having 70 seeds which we counted by 5's and 10's.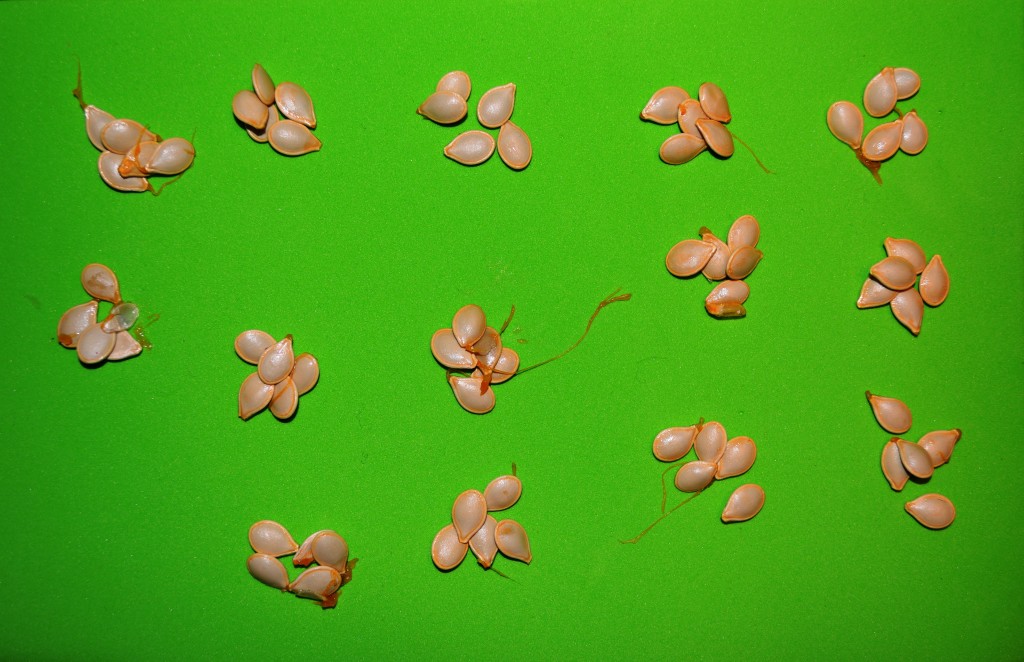 My son came up with a way to light up his tiny jack o lantern.  He taped a flashlight to the top of it!