We explore and manipulate play dough in our house every day.  Here we have our "Joy", "Anger", and "Sadness" play dough.  This is how we decided to use it today:
We pushed our pegs down into the play dough, and pulled them back out.  She ended up turning it into a color sorting activity all on her own!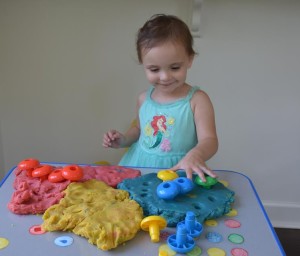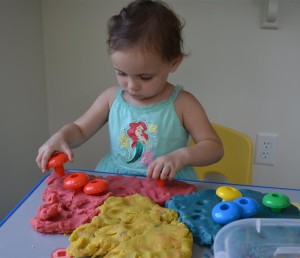 What is she getting out of this activity?
enjoying a tactile experience
developing fine motor skills
color recognition
developing hand-eye coordination
experimenting with cause and effect
fun time with mommy