My 6  year old has been a big fan of kinetic sand for quite a while.  Now he has moved on to Kinetic Sand Build.  It  holds it's shape better than the original.  My 2 year old started spooning the Kinetic Sand Build into  freezer trays  recently, and gave us a great idea…..Kinetic Sand blocks.  She really enjoys stacking and counting the blocks.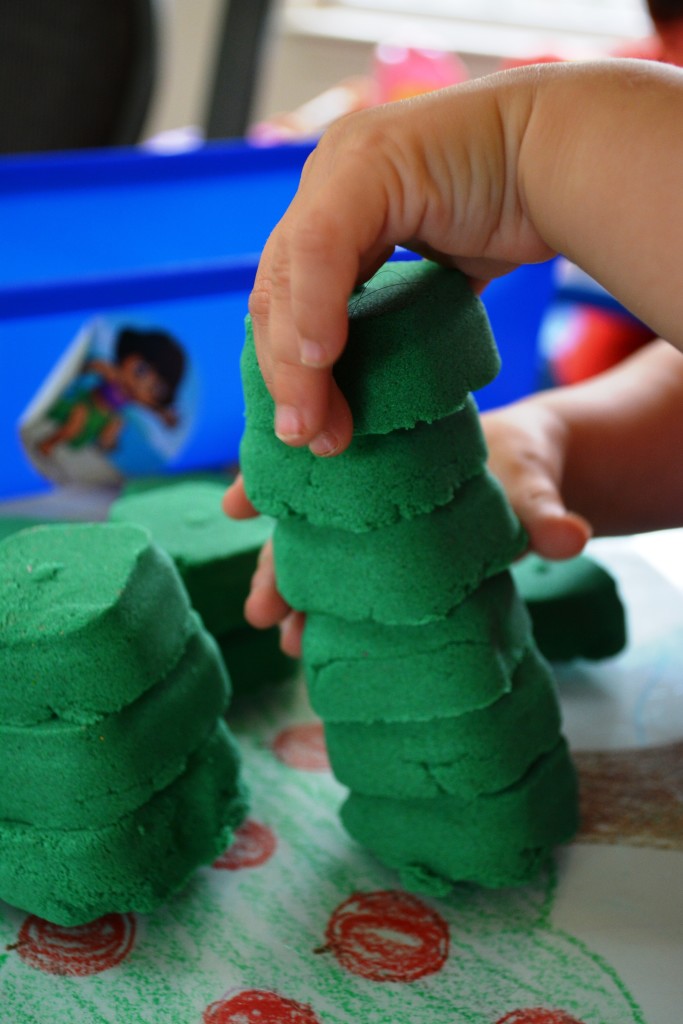 We usually buy our  kinetic sand at the local craft store.
The plastic container that works well for us is the freezer tray that goes to our baby food containers made by OXO.
Just pack the sand in, flip it over, and build with the kinetic sand blocks.